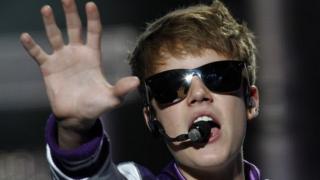 AP
Too early to think about Christmas? Not for this talented pair!
Justin Bieber and Mariah Carey have announced that they will be teaming up to release a new version of the hit 'All I want for Christmas is You'.
The popular festive anthem was originally a hit for Mariah in 1994, but now she will re-record it with Justin for his new Christmas album.
The record is due to be released on 1 November and will also feature a duet between Justin and Usher.