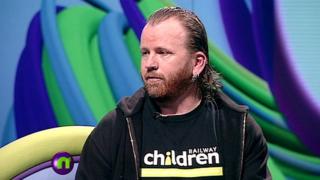 New campaign to help runaways
Every year 100,000 kids run away from home for at least one night, according to a children's charity.
Some kids think that leaving home is their only option and the Children's Society says around 30,000 of those who go missing are under 12.
Another charity, Railway Children, wants to give help to anyone who is thinking of running away from home. They've released a video with dance act Diversity.
Ore and Sonali spoke to Andy McCullough of Railway Children about the campaign.
If you're ever worried or feel like running away from home you can call Childline on 0800 1111 for help and advice - the call is free and won't appear on a phone bill.