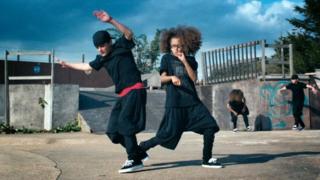 Diversity star in runaways video
Each year 100,000 kids run away from home for at least one night, according to a children's charity.
Some kids think that leaving home is their only option and the Children's Society say around 30,000 of those who go missing are under 12.
Britain's Got Talent winners Diversity are now backing a new campaign to raise awareness about how dangerous running away can be.
The dance group have made a video with the Railway Children charity that's going to be shown to young people.
Jordan admitted he's been lucky to have the boys from Diversity to talk to if he needs to.
"We're extremely lucky not just to have our families but to have each other," he said.
Ricky went to meet Perry and Jordan to find out more.
If you're ever worried or feel like running away from home you can call Childline on 0800 1111 for help and advice - the call is free and won't appear on a phone bill.