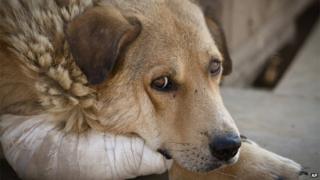 AP
Vets are asking for more people to sign their pets up to the pet donor register.
A new idea means the bones and tissue from animals that have died can be used to save the lives of many more of our four-legged friends.
The process is very similar to the human donor scheme doctors use to save people's lives.
But at the moment there aren't enough pet donors to help all of the animals that need operations.
The Veterinary Tissue Bank is Europe's first centre to offer these new treatments.
Bones and tendons from dead animals are stored and then transplanted into injured pets when needed.
But the treatment can be very expensive, with an average cost of around £1,500.