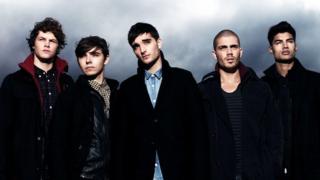 Other
The Wanted boys will be hoping to follow up the number one success of their summery anthem Glad You Came. Are you going to be glad you came to listen to their new song?!
When's it out?
It's released on 16 October!
The style
The song kicks off with a thumping electronic beat, as Tom's raspy vocals come in: "You're in control, pressing pause on my heartbeat..."
But don't press pause, because the rousing singalong chorus is well worth waiting for. All together now: "I know it's a little bit frightening, we might as well be playing with lightning now-ow-ow."
Will you still be humming it next week?
Absolutely. The verses aren't that catchy, but the chorus will get you humming in a (lightning) flash!
Will it make the charts?
They say lightning doesn't strike twice, but we reckon The Wanted could be thundering their way to the number one slot again!
NR rating: 4 out of 5