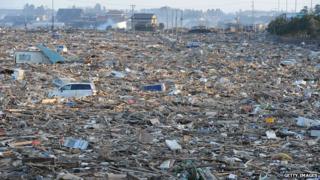 Getty Images
A person in Japan has given 10m yen (£83,000) to charity by leaving it in a public toilet.
The money was found with a letter saying it should be given to people affected by the earthquake and tsunami that hit the country in March.
It's thought that the donor slipped in and out of a toilet in the city hall of Sakado, in Tokyo.
Officials said they would give the money to the Red Cross if it was not reclaimed within three months.
It's not the first time that anonymous donations have been made in Japanese toilets.
In 2007, 400 envelopes containing 10,000-yen notes were found in the toilets of local council buildings across the country.
The person who left the cash was never found.