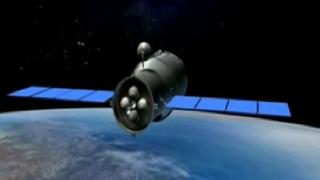 China to launch space laboratory
China is due to launch its first space laboratory into orbit.
The country will send the Tiangong-1, a 10.5m long, cylindrical spacecraft, which will be unmanned and monitored from the ground.
The lab will ride into orbit on top of a long rocket which will fly around Earth - just a few hundred kilometres above its surface.
Chinese astronauts, who are also known as yuhangyuans, are expected to visit it next year.