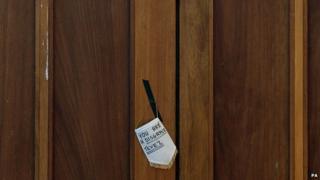 PA
Carlos Tevez has been suspended from playing by Manchester City boss Roberto Mancini for up to two weeks after he was accused of refusing to play for the team.
His boss Mancini said: "If I have my way, he will be out. He's finished with me."
But Tevez himself says he never refused to play.
His City team-mate Pablo Zabaleta came to his defence, saying: "We need to try to help Carlos. It is a difficult moment for him but we need to be calm."
Former Wales international Robbie Savage disagreed, saying Tevez was a "disgrace".
"If you're on £1 a week or £200,000 a week, if your manager asks you to go on and do a job for your team and your fans and you refuse to that is a disgrace in my eyes," he said. "If I was a manager that guy would never kick a ball for me again."
We want to know what you think - should he have been suspended? And do you have any advice for Tevez?