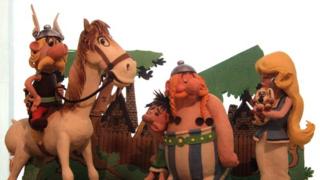 The man behind the popular Asterix cartoons has retired after 52 years of drawing the famous comic hero.
The Italian illustrator Albert Uderzo is handing over the reins to a younger artist.
The adventures of Asterix and his pal Obelix have been made into films, translated into more than 100 languages and have sold over 350 million copies.
A new book is planned for the end of 2012.
The next Asterix film to be released will be Asterix and Obelix: On Her Majesty's Service (God Save Britannia), in 2012.