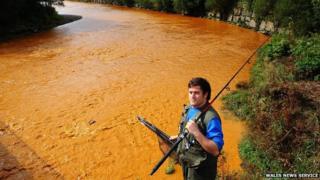 Wales News Service
Environment experts are trying to find out why a river in Wales has turned bright orange.
The River Neath began to change colour on Friday and a number of fish have died.
The Environment Agency in Wales is now rescuing other fish that are in distress.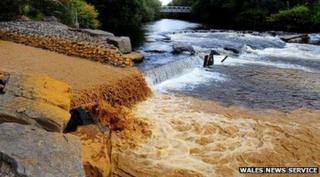 Wales News Service
Some people think a mineral called iron ore leaked from an old mine into the river and made the water go the colour of rust.
Cliff Davies who lives by the river said: "it looks just like somebody has tipped tankers of orange juice into the river."
It will take a few days for the river to go back to normal.