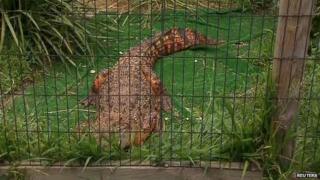 Reuters
A crocodile has shocked his owner by suddenly turning orange.
The pet, who's known as Snappy, chewed his way through the water pipes in a tank that he sleeps in at his home near Melbourne, Australia.
He damaged the filter changing the water's acidity level.
His owner Tracy thinks this is what caused Snappy to change colour.
Experts say he should return to his natural green shade eventually.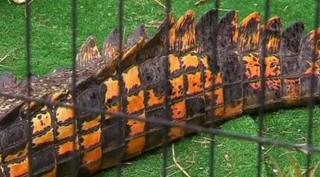 Reuters
His owner Tracy says the orange look hasn't changed his behaviour and he is still a "really nasty crocodile".
"Everyone will want one," she said.
"I should have put him on eBay."