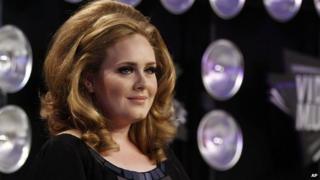 AP
A new talent academy like the London Brit School where Adele and Jessie J were taught could open in the North of England.
The new school would be ready in 2013 for 14 to 19-year-olds interested in performing arts and technology.
Adele, Jessie J and Leona Lewis were all students at the London Brit School.
So far, pupils who were taught there have sold 65 million albums around the world.
South London's Brit School is Britain's only free performing arts and technology school.
It provides education and training for the performing arts, media, art and design and technology.