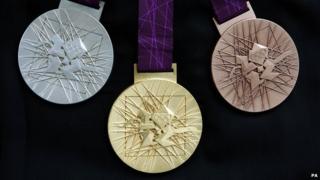 PA
An inquiry's been ordered into allegations of corruption involving boxing at the 2012 London Olympics, following a BBC investigation.
Some people say that Azerbaijan was given a guarantee of two gold medals in return for paying loads of money to the sport's officials, the International Boxing Association.
But it says the accusations are "totally untrue".
The Amateur Boxing Association (ABA) says it won't put up with corruption.