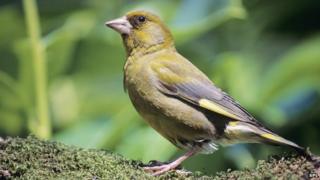 SPL
A disease that is killing birds in the UK is spreading to Europe.
The illness, called trichomonosis, is caused by a parasite and it affects greenfinches and chaffinches.
One in three greenfinches has been wiped out in Britain since the disease was first seen in the birds, back in 2005
Now the disease has been found in Finland, Norway and Sweden and could spread to other countries as well.
Experts think that infected birds carried the parasite across to those countries when they migrated to breed.
Now scientists want to find out more about the disease.
They're asking people to watch out for birds that look tired and whose feathers are fluffed up.