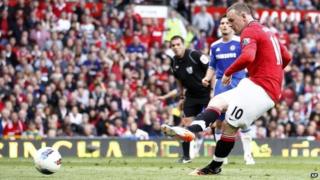 AP
Manchester United have beaten Chelsea 3-1 in the Premier League.
Chris Smalling, Nani and Wayne Rooney got the goals for United, all coming in the first half.
Fernando Torres got one back for Chelsea just after the break- his first of the season.
United are now two points clear at the top of the League, after rivals Manchester City could only manage a 2-2 draw with Fulham.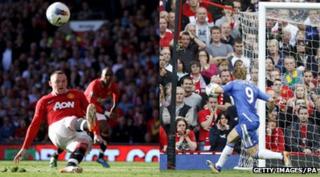 Other
As well as the four goals in United's match, there were some terrible misses too.
First, Rooney slipped when he ran up to take a penalty and sent the ball rocketing wide.
Then, late on, Torres dribbled past the United goalkeeper only to miss an open-goal from a few metres out.