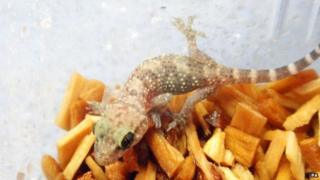 PA
A lizard has been given a new home after hitching a lift to the UK in a suitcase.
Russell Lucas, from Portsmouth, was unpacking after his holiday in Spain when the tiny lizard ran from his case.
The reptile managed to survive a two-and-a-half hour flight and nearly 24 hours in the case before it was discovered.
The 4cm-long lizard is being looked after at the Blue Reef aquarium in Southsea.