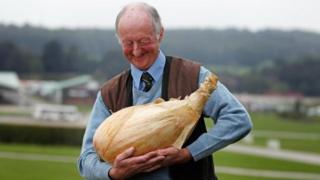 Getty Images
Did you wake up this morning thinking, 'What I'd like most of all today is to see a record-breaking giant onion'?
No? Nor did we... But when we stumbled across this amazing picture we decided we had to show you.
This is Peter Glazebrook showing off the 8.15kg vegetable that got him into the Guinness Book of World Records - for the world's heaviest onion.
It's all part of a giant veg competition at the Harrogate Flower Show in Yorkshire.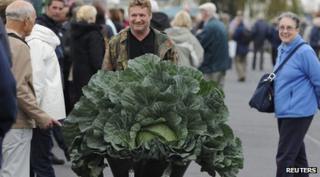 Reuters
Derek Neumann managed to grow the biggest cabbage of the competition.
Forget a supermarket plastic bag, Derek had to bring it in his wheelbarrow!