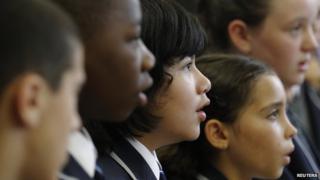 Reuters
Ever wondered what it would be like to live in someone else's shoes?
Well here at Newsround we're looking for kids and their families to take part in a special TV programme exploring how people who live right next to each other can live really different lives.
If you're aged between 11 and 13 and want to take part, get in touch. You can send an email to newsroundspecials@bbc.co.uk.
All we need is your name and the first half of your postcode, like N10. And don't forget to ask your parents for permission before writing in.