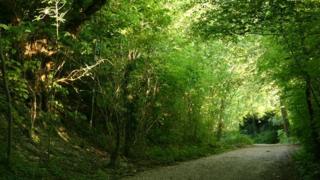 Six million trees are being planted to create hundreds of new woodlands for the Queen's Diamond Jubilee.
It's happening in 2012, the same year as the London Olympics. It's a huge occasion and celebrates 60 years of the Queen being on the throne.
The Woodland Trust, which looks after woods across the UK, will create smaller Jubilee Woods and huge Diamond Woods across the UK.
The sites cover more than 60 acres - that's bigger than 60 football pitches.
A 460-acre woodland will also be created in the National Forest in Leicestershire.
It's good news for animals as the new forest will also create a home for wildlife ranging from otters to birds.