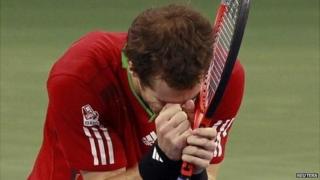 Reuters
Andy Murray CAN win a Grand Slam, says rival tennis ace Rafael Nadal.
The Spaniard demolished Andy's hopes of winning the US Open on Saturday in the semi-finals.
Rafael said: "I think if one player deserves to win a Grand Slam, Andy is the one. I seriously believe he's going to do it, and I really wish him all the best, because I really want to see him win a Grand Slam."
It's the third time in a row Rafael's beaten Andy in a Grand Slam semi.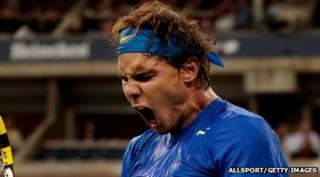 Getty Images
"I've got to improve," Andy said afterwards. "I need to work on my game and get physically stronger."
Like Rafael, Andy still thinks he can win a Grand Slam: "There have been things I've done well and I've still got three or four years where I'm playing tennis at my peak."
Andy beat American John Isner in Friday's quarter final to make the semis.