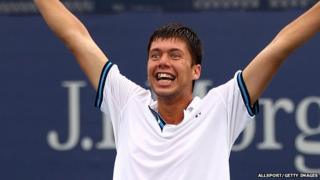 Getty Images
British teenager Oliver Golding has won the US Open tennis championships boys' title.
He beat junior world number one Jiri Vesely, who is also his regular doubles partner!
Oliver lost the first set, but clawed things back to take his first Grand Slam title 5-7 6-3 6-4.
"I played a really good match," said the former child actor. "I've had some tough matches all week but that was the hardest of all of them."
Andy Murray won the same junior title at Flushing Meadows in New York back in 2004.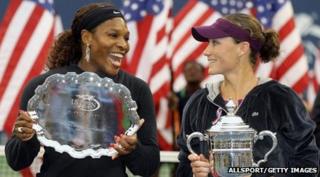 Getty Images
Elsewhere, there was drama in the women's final, where favourite Serena Williams was beaten by Sam Stosur.
Serena could be in trouble with tennis officials after hurling abuse at the umpire at the start of the second set, calling her "out of control" among other things.