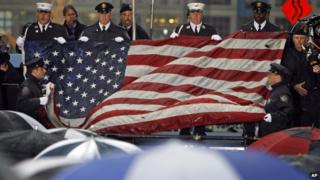 AP
Nearly 3,000 people from all over the world died in the attacks on the World Trade Center and the Pentagon.
They included 67 British people and around 300 New York firefighters.
About 260 passengers and crew on board the four crashed aeroplanes were also killed.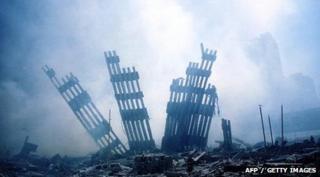 AFP
Thousands more who were near the World Trade Center site also suffered illnesses related to the clouds of dust that engulfed the area.
In 2011, 10 years after the attacks, American officials said more than 18,000 people were still suffering from illnesses linked to the dust.