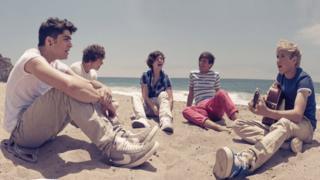 Other
One Direction may not have won The X Factor 2010, but they're determined to top the charts with their debut single, What Makes You Beautiful, when it's released on 12 September 2011. But is it any good?
The style
Think summer, think sunshine, think parties on the beach with your mates, and you'll get the general vibe of What Makes You Beautiful.
It's classic pop - fun, upbeat and incredibly catchy. Although the intro sounds a lot like the start of Summer Loving, from Grease the musical, and the chorus really reminds us of Light Up The World, from Glee.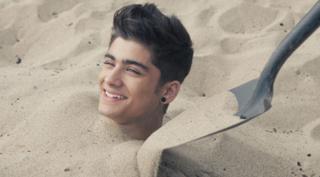 Other
Will you still be humming it next week?
In a word, yes. Hear it once and it'll be in your head for days!
Will it make the charts?
Are you joking? There's no way these boys won't be a hit.
They attract crowds of screaming fans everywhere they go and this is such a feel-good track we'd be amazed if it doesn't go straight to number one.
NR rating: 4 out of 5