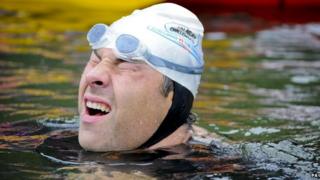 PA
David Walliams says he's determined to carry on with his charity swim down the Thames, despite suffering from a stomach bug that keeps making him sick.
He's trying to swim 140 miles along the river to get cash for Sport Relief and has already made more than £300,000.
But David's trainer says the comedian's struggling to eat the amount of food he needs to keep his energy levels up for his charity challenge.
Despite having to slow down though, David says he'll definitely keep going.
"I'm still feeling ill and getting cramps, so am not great," he said on Thursday.
"I can't face food really either so that's a worry. But I can still put one arm over the other and that's what I need to do and keep doing."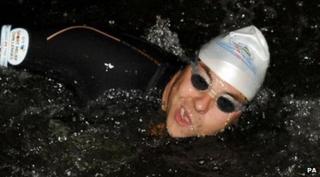 PA
David's stomach bug isn't the first problem he's had to overcome. Early on in the challenge, he was forced to change from swimming trunks into a wetsuit because the water was too cold.
His 140-mile Sport Relief challenge is the same distance as swimming the English Channel seven times.