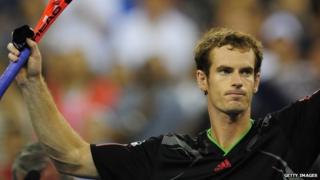 Getty Images
Andy Murray has extended his perfect record against Feliciano Lopez after defeating the 25th seed to reach round four at the US Open.
He beat the Spainish player in straight sets in just under two hours.
On Tuesday he'll face American player Donald Young, who beat the Scot earlier this year.
Looking ahead, Murray said: "It's a big match for me because of what happened earlier in the year.
"But energy-wise, I'll be feeing good going into that one for hopefully a long second week."