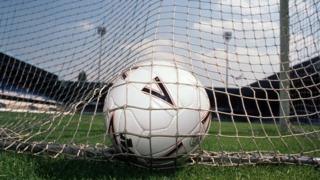 As soon as one football season finishes, clubs are busy trying to make their squad better for the new one.
Lots of players move from one club to another, but once the season has started teams only have a short space of time to bring in new faces. All deals have to be done by the start of September.
After that they are only allowed to buy new players during a month-long transfer window, which in most of Europe is January.
When was the transfer window introduced?
The first season the window applied in the UK was during 2001/02; before then clubs could continue to buy players during the season until something called the transfer deadline, which was in March.
Now there are two transfer deadlines in a season.
The first is shortly after the season has started on 31 August and the second on 31 January. That's the final time clubs can bring in new players during the season.
Why is there a transfer window?
One of the reasons the window was brought in was to make coaching and tactics more important than which club has the most money.
Without the window, rich clubs like Chelsea or Manchester City could buy an expensive new player if one of their stars got injured - now they can't, making things a little bit fairer.
Do the clubs like it?
The ones in the Premier League seem to have got used to it since it was brought in, but clubs outside the top league aren't as happy.
Before the window was introduced they could try to sell players to bigger clubs if they needed the money, but now that option isn't open to them.
But the window can work in smaller clubs' favour too, as once it is closed, big clubs can't just use their bigger bank balance to take the best players whenever they want.
It allows coaches to work on building a more settled side - at least until the next window!
Can players move outside the window?
Clubs are only allowed to bring in players outside the window for two reasons.
If a player does not play for any club at the time, so is a free agent.
If a club suffers an injury crisis - almost always involving goalkeepers - they can bring in a new player on loan from another club. This is called an emergency loan.
Although the rules on loans are often a little bit sketchy. Sometimes players move on loan when it really doesn't seem to be an emergency at all.