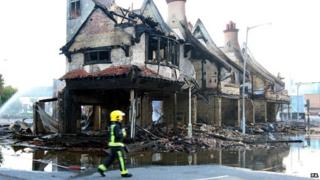 PA
The 144-year-old furniture shop which was destroyed during the August riots has re-opened.
The family-run business in Croydon was completely ruined when it was set on fire and burned to the ground during the violence.
It's now started trading again from a smaller shop across the street.
The business had been open since 1867 and had survived two World Wars. It even had a road and a tram stop named after it.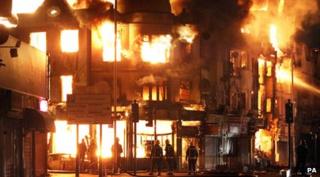 PA
The store has been run by the same family for five generations.
80-year-old Mr Reeves came out of retirement so that he could help his son, who now runs the shop, get the shop open again.
The owner said: "The staff have been brilliant and the local community with their support and well wishes have really spurred us on."
A 33-year-old man has been charged with causing the fire at the store.