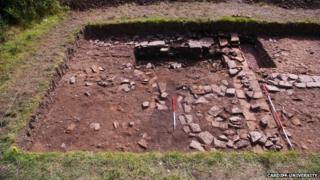 Other
The remains of a 2000-year-old Roman port have been found in south Wales.
A team of archaeologists have been digging near the Roman fortress of Caerleon, just north of Newport for almost a year.
It's the second Roman port ever found in the UK and is where soldiers would have arrived in large numbers from the Mediterranean to fight local enemies.
Bathhouses, temples and marketplaces have been unearthed during the dig.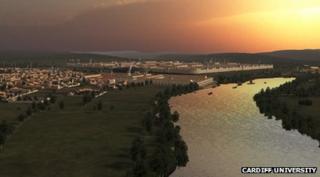 Other
Historians think that the Welsh people gave the invading Romans a pretty tough time.
Troops had to fight for almost 30 years before they could conquer the local Welsh tribes who lived in the area.
The dig team have been surprised at how well the remains have been preserved; they reckon it's because the area hasn't been used for farming.
Peter Guest from Cardiff University is the man in charge of the dig. He said: "What we have found exceeds all expectations. It now seems clear that we're looking at a new addition to our knowledge of Roman Britain."
The only other Roman port in the UK was found in London.