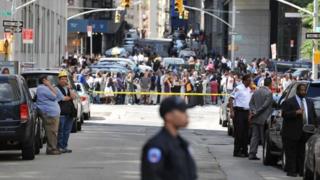 Getty Images
The east coast of America has been rocked by one of the most powerful earthquakes it's had in more than 100 years.
The 5.8 magnitude quake was centred in the state of Virginia, but was felt in Washington DC around 84 miles away.
Buildings in Washington DC shook and people working in the White House and Capitol Building were evacuated.
Spires on the Washington National Cathedral were damaged by the tremors.
The quake was also felt as far north as Times Square in New York city and Boston.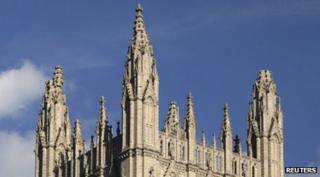 Reuters