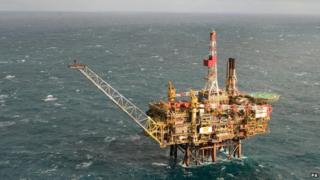 PA
An operation to stop the oil spill in the North Sea has worked, according to the company who runs the platform.
Shell have said that the mission to shut off the leak which started on 13 August had been 'successful'.
Divers managed to turn off the valve on Friday and Shell says no more oil has escaped since then.
More than 200 tonnes of oil spilled into the water after a leak was spotted, making it the worst incident in the UK for more than a decade.