London 2012 Olympics begin in less than a year and there's still loads for the organisers to do, including making sure the Olympic venues are up to scratch.
So every sport is having its own test event to make sure everything runs smoothly. As well as giving athletes a chance to try our the Olympic facilities, it also gives sports fans a chance to watch top stars in action.
Several have already taken place, including the triathlon in Hyde Park and cycling on the Mall, which both went to plan.
But at the basketball, the Chilean national anthem was played instead of the Chinese one. And at the rowing venue in Buckinghamshire, they realised the roads weren't wide enough for the TV trucks!
Here's a run down of the other events that are on, where and when...
19-20 August 2011
BMX Supercross World Cup 2011, at the Olympic Park in London
1-4 September 2011
Canoe sprint, by invitation at Eton Dorney Lake
3-10 October 2011
London Archery Classic at Lord's Cricket Ground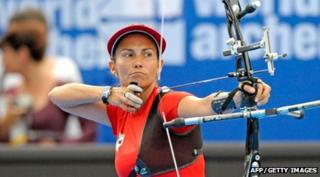 AFP
23-27 October 2011
International invitational women's handball, at the Olympic Park, London
24-27 November 2011
Invitational boxing at London's ExCel Centre
International Table Tennis Pro Tour grand finals at London's ExCel Centre
26 - 27 November 2011
International invitational fencing at London's ExCel Centre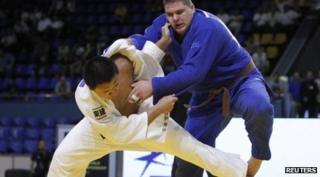 Reuters
3 - 4 December 2011
International invitational judo at London's ExCel Centre
International invitational taekwondo at London's ExCel Centre
International invitational women's goalball tournament at the Olympic Park
10 - 11 December 2011
International invitational wrestling at London's ExCel Centre
International invitational weightlifting at London's ExCel Centre
10 - 13 December 2011
Olympic qualifier for artistic gymnastics, at North Greenwich Arena
13 January 2012
Olympic qualifier for trampoline gymnastics, at North Greenwich Arena
16 - 18 January 2012
Olympic qualifier for rhythmic gymnastics, at North Greenwich Arena
17 - 19 February 2012
UCI track cycling World Cup Classic, at the Olympic Park velodrome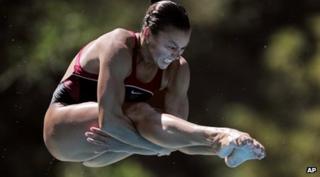 AP
20 - 26 February
Diving World Cup at the Olympic Park aquatics centre
3 - 10 March
British swimming championships (50m) at the Olympic Park aquatics centre
April 2012 - exact date to be confirmed
Men's Olympic football qualifier at City of Coventry stadium
18 - 19 April
International invitational wheelchair rugby at the Olympic Park basketball arena
18 - 22 April
Olympic Games synchronised swimming qualification tournament at the Olympic Park aquatics centre
18 - 28 April
Shooting World Cup at the Royal Artillery Barracks
2 - 6 May
International invitational hockey tournament at the Olympic Park hockey centre
3 - 6 May
Wheelchair tennis at Eton Manor, Olympic Park
4 - 6 May
Paralympic Archery International 2012 at the Royal Artillery Barracks
4 - 7 May
British University and Colleges sports championships for track and field events, at the Olympic Stadium
5 - 7 May
International invitational boccia at the Olympic Park's basketball arena
8 May
Disability Grand Prix (Athletics) at the Olympic Stadium