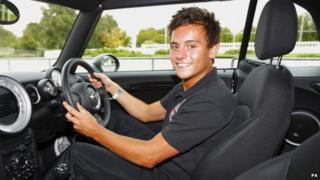 PA
Top diver Tom Daley got his exam results today, and he's pretty pleased.
The Olympic medal hopeful is studying at the same time as training for the Games, and came away with an A* grade A level and an A and a B in his AS levels.
He tweeted: "Ok got the results!!!! Maths B, Spanish A and Photography A* :) gonna retake one of my maths modules but kinda happy".
Well done Tom from all the team at Newsround!