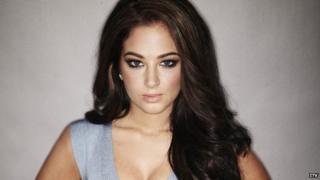 Other
It's all-change on the judging panel for X Factor 2011. Simon Cowell, Cheryl Cole and Dannii Minogue are out, and Gary Barlow, Tulisa Contostavlos and Kelly Rowland are in.
Click on their names at the top of the page to find out more about them...
Who is she?
Tulisa is a member of N-Dubz, Britain's most successful urban hip hop group, and has a reputation for speaking her mind.
She's used to being on TV after starring in the group's own reality TV show and has also had a go at being a film star after taking on her first role for a British movie.
Chart success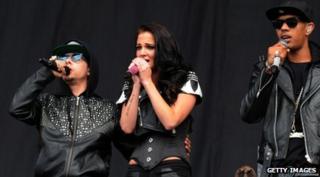 Getty Images
N-Dubz had a UK number one with Tynchy Stryder in 2009, but they've also had several top 20 hits, sold more than 1.2 million albums and won four MOBO awards.
X Factor history
None really. Lots of people were shocked when Tulisa was announced as an X Factor judge, and many think TV bosses are trying to turn her into the new Cheryl Cole.
But Tulisa says she's not afraid to say what she thinks, so when the contestants get angry watch out for Tulisa's response!
What would she sing if she auditioned for the show?
Tulisa says she'd probably write her own song to show she was a writer as well as an artist.