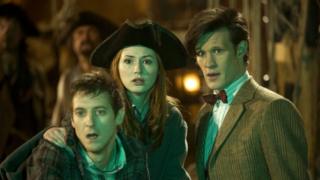 Have you been enjoying the latest series of Doctor Who?
Some fans of the travelling timelord have been complaining that new show's plots are too complicated to follow.
Steven Moffat who writes the sci-fi series is so fed up of reading bad reviews about the show that he's stopped looking at fan pages altogether!
For anyone who is a bit lost, he said: "They will get it. My nine-year-old got all this ages ago."
Moffat told journalists that viewers would see some of the timelord's "dark side" in the autumn season of the show.
The Tardis will be sending the doctor and his companions travelling back to Berlin before the outbreak of the Second World War.
The Doctor returns on Saturday, August 27th at 7:10pm in Let's Kill Hitler.