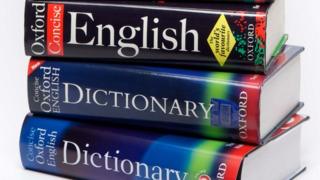 Other
Jeggings, cyberbullying, and woot have all been added to the dictionary, while fozzle and growlery have been removed.
There are 400 new entries in the latest edition of the new Concise Oxford English Dictionary; to mark 100 years since the first edition was published.
The new words are carefully chosen by experts. They have prove the words are used by lots of people in newspapers, speech and books.
They also have to consider whether the words will be long-lasting.
Definitions
jeggings - tight-fitting stretch trousers for women, styled to look like a pair of denim jeans
cyberbulling - the use of electronic communication to bully a person, typically by sending intimidating or threatening messages
woot - used to express happiness and enthusiasm