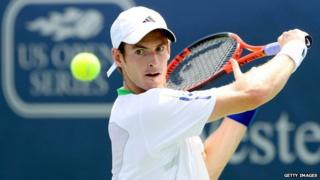 Getty Images
After his early exit in Montreal last week, Andy Murray has made a better start to the Cincinatti Masters in the USA.
It's his last warm-up tournament before the US Open kicks off in September in New York.
The British number one had his serve broken by Argentina's David Nalbandian in the very first game.
But Murray won nine of the last ten games for a straight sets victory.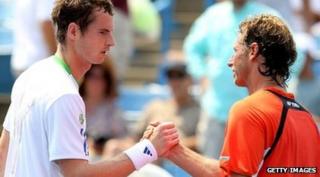 Getty Images
There were also comfortable wins for the top two in the world, Novak Djokovic and Rafael Nadal.