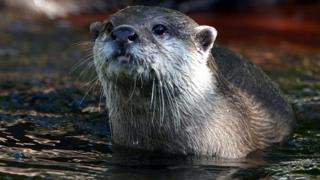 Otters have made a big comeback from the brink of extinction, by setting up home in every English county.
The mammals had almost died out in England by the 1970s as toxic pest-control chemicals damaged their health and reduced their supplies of fish.
But since then lots has been done to improve the water quality in rivers.
Last year, a survey by the Environment Agency found Kent was the only county without any otters. But now they're living there again too.
Kent the 'final jigsaw piece'
At least two otters have been reported to be living on the Medway and Eden rivers.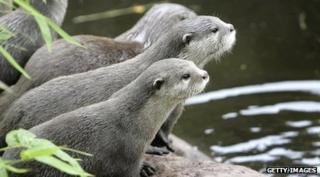 Getty Images
Alastair Driver from the Environment Agency said rivers in England are the healthiest they've been for more than 20 years, which is benefitting otters, salmon and other wildlife.
He said: "The fact that otters are now returning to Kent is the final piece in the jigsaw for otter recovery in England and is a symbol of great success for everybody involved in otter conservation."
Conservationists have welcomed the news, but say that while otter numbers have leapt up in the north of England, there's still lots of work to do to before otters are a common sight in the south again too.