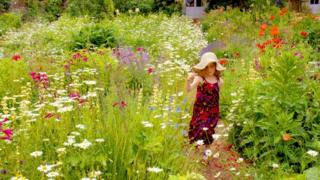 Have you ever seen a sneezewort? Well hopefully you'll be able to spot one soon...
A massive new project has been launched to protect some of Britain's native flowers, like the sneezewort and harebell.
Meadows all over the country are full of beautiful blooms but over the last 80 years lots have been destroyed.
Lots of rare flowers are being planted so their seeds can be harvested and kept in a bank to be used in future.
Researchers at Kew Gardens hope that the project, called the Millennium Seed Bank, will help to restore wildflower meadows.
When it's finished its going to be the biggest seed bank in the world with seeds from 30,000 plants from across the planet.
A whopping nine of out ten of the UK's plant species are already protected in its vaults!