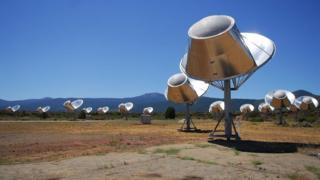 Telescopes looking for alien life should re-open very soon after £122,000 was raised to start them up again.
The Search for Extraterrestrial Intelligence (SETI) Institute, had to shut the $30m (£18.3m) Allen Telescope Array in April.
But space fans, including Hollywood actress Jodie Foster, raised enough cash to get them open again.
The telescope system is made up of 42 HUGE dishes which scan deep space for aliens.