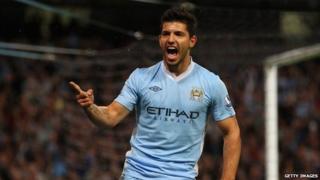 Getty Images
Manchester City's new signing Sergio Aguero had a dream debut last night against Swansea City.
He cost the side a record-breaking £38 million, but it looks like he was worth every penny after he scored twice and created a goal for David Silva.
It means the chances of Carlos Tevez leaving Manchester City may have strengthened as Aguero steps up to the star striker position.
He's the first player to score twice on his Premier League debut in six years.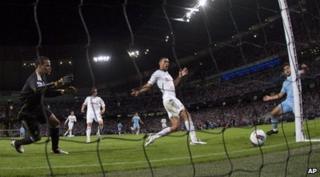 AP
After a frustrating first half for Roberto Mancini's side, they finally took a deserved lead in the 57th minute thanks to a goal from Edin Dzeko.
Aguero then came off the bench to and led City to beat Swansea 4-0.