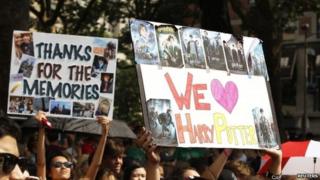 Reuters
Harry Potter fans listen up, because tickets for the studio tour will go on sale in October.
Warner Bros. - the company behind the wizard series - is opening up the 150,000 square-foot studio where the films were made.
The tour will take three hours, giving visitors behind-the-scenes access to the world of film-making.
Fans will have the chance to walk through the Great Hall at Hogwarts and visit Dumbledore's office.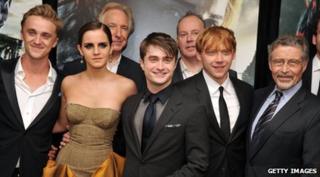 Getty Images
In a video clip about the tour, Daniel Radcliffe said the studios felt like home: "We worked there for 10 years and it was lovely seeing those amazing sets every day."
The Warner Bros. studio where the record-breaking films were made is 20 miles outside central London.
Though the tour doesn't open until spring 2012, tickets go on sale on October 13th this year.
And if you Newsround Potter maniacs are anything to go by, there'll be fans queuing up for them!