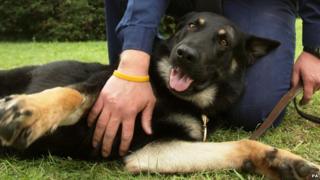 PA
Meet Obi the brave police dog who was injured last week during riots in London.
The three-year-old German shepherd was out with his handler on the front line in Tottenham when they were attacked by people throwing bricks and bottles.
One of the objects hit Obi on the head, cracking his skull above his eye.
He was taken to the vet and has been signed off of duty until he makes a full recovery.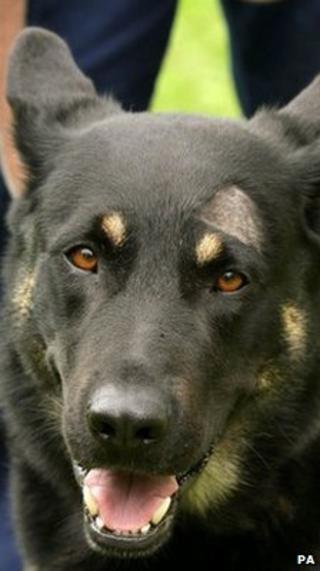 PA
Obi was one of eight dogs who were out on patrol during the problems in Tottenham.
His handler Pc Phil Wells said that all of the dogs on duty suffered cut paw pads and some had broken teeth.
Pc Wells and his family have looked after Obi since he was a puppy so they were upset to see him get hurt.
"Although he is not a pet - he is a working dog - when he is at home it is family time and he is part of our family.
"To see your best friend and work colleague get injured while at work is difficult but he is getting a lot support from everyone and he will be back fighting fit."