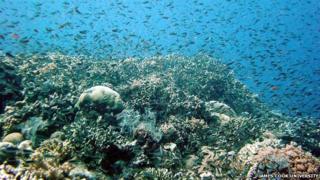 Other
Chemicals used by farmers are damaging the Great Barrier Reef according to a report by the Australian government.
Although the reef is in an OK condition the report says that farmers need to be more careful with their chemicals.
Scientists found that around twenty-eight tonnes of chemicals flow into the coral reef each year which threaten the delicate ecosystem.
The Great Barrier Reef is listed as a natural wonder.