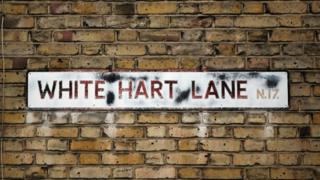 Getty Images
Tottenham's opening Premier League match of the season, against Everton has been called off.
The match, which was due to take place on Saturday, has been put off because of security worries after riots in England earlier in the week.
Tottenham, which is in north London, was where the violence first started on Saturday night.
The Prime Minister also revealed that kick-off times for other games may be brought forward to earlier in the day.