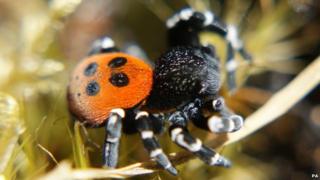 PA
One of the rarest species of spider in Britain is being moved to a new home - in old plastic bottles!
The ladybird spider is being reintroduced at a nature reserve in Dorset, south-west England.
They were once on the brink of extinction - with just 56 of the creatures left in 1994. But there are now more than 1,000 thanks to conservation work.
Plastic bottles are ideal places for the spiders to make their nest in.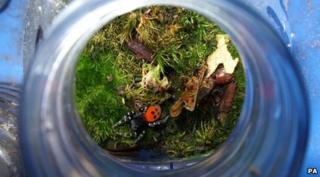 PA
The bottles are filled with heather and moss, before the captured spiders are placed inside.
They'll be buried in the ground when they get to Arne reserve, which is already home to 240 species of spider.
Ladybird spiders get their name because of the red and black markings on males.
They spend most of their life underground and live alone.