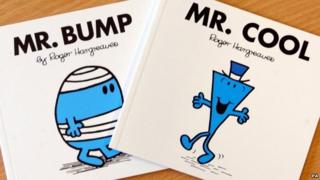 PA
What do Jelly, Sneeze and Sunshine have in common? They're all characters in the Mr Men and Little Miss books, which celebrate their 40th birthday on Wednesday!
Roger Hargreaves began creating the books in 1971, when his son, Adam, asked what a tickle looked like.
From that came Mr Tickle - a little orange man with extraordinarily long arms!
The idea grew from there to 49 Mr Men and 36 Little Miss characters.
Mr Tickle, Mr Greedy, Mr Nosey, Mr Happy, Mr Bump and Mr Sneeze were the first six books - they were published on 10th August 1971.
Since then, more than 120 million books have been shifted across the world.
It's thought that one book is sold every 2.5 seconds!
The Mr Men characters have been so popular that they can be found on sweets, clothing and even their own TV series.