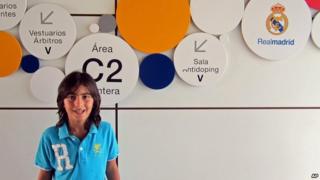 AP
Being signed by a top footie club like Real Madrid is what many seven-year-old boys dream about...
Well, that's what's happened to Leonel Angel Coira, who goes by the nickname Leo - like his idol Lionel Messi.
The Argentine boy lives in Spain and was spotted during try-outs - and will start training with the children's team in September.
Leo said his dream is "to meet Messi, play in the first division with Madrid and for Argentina in the World Cup."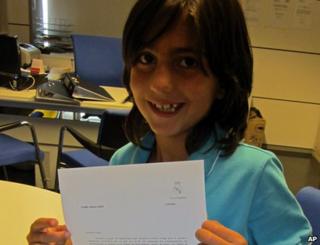 AP
Real Madrid spokesperson Juan Tapiador said the club took on players of any age as long as they offered "something different".
Leo has been given a one-year renewable contract. He'll get travel costs but won't be paid a salary.
He can join the first team after his 16th birthday.
Leo's dad said his son received an offer from rivals Atletico Madrid too, but he "felt more comfortable" at Real Madrid.