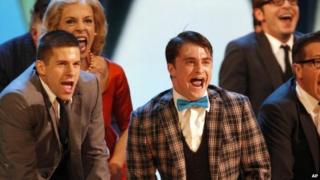 AP
Harry Potter actor Daniel Radcliffe is giving up his stage role on Broadway in New York City.
But anyone who's in the audience from next year won't be disappointed, as Glee star Darren Criss is taking over!
In Glee, Darren plays Blaine Anderson who's the leader of the all-male singing group The Warblers.
And he'll start his run in the musical How To Succeed in Business Without Really Trying in January 2012.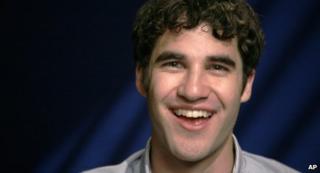 AP
Daniel's been doing all sorts of acting work since starring as Harry Potter in the multimillion pound film series.
His co-stars have too - Rupert Grint who plays Ron Weasley has done four films since starring in the final Potter which haven't yet been released, and Emma Watson has done lots of adverts as well as going to university.