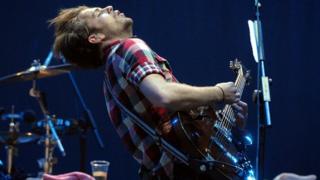 Rock band Kings of Leon have cancelled their US tour after rumours of problems within the band.
The cancellation comes three days after the lead singer Caleb Followill walked off the stage during a show in Texas.
He said he couldn't sing anymore because of "heat exhaustion and dehydration".
But his brother, bassist Jared Followill, said on Twitter that the band has "internal sicknesses & problems".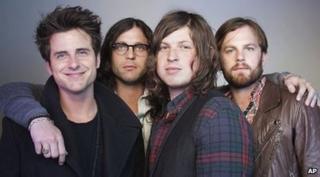 AP
When the band announced the tour was over, they said they were "devastated, but in order to give their fans the shows they deserve, they need to take this break".
"Thanks to all our true fans for understanding and helping us through this hard time," Caleb Followill said on Twitter.
Kings of Leon are are all family members and they've had massive success with big hits like Use Somebody, a song that Pixie Lott covered.