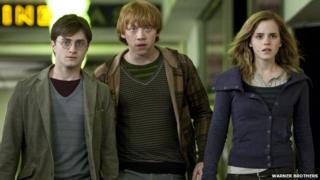 Warner Brothers
The latest Harry Potter film has smashed another record by breaking the $1 billion mark.
Deathly Hallows: Part 2 is the only movie of the wizarding series to make more that $1 billion (£609 million) at the box office.
The first Potter film The Philosopher's Stone came pretty close taking in $974.8 million (£594 million).
It's only the ninth movie ever to break the billion dollar mark.
But it's got a long way to go to reach Avatar, which holds the record at the box office, making $2.8 billion (£1.7 billion) worldwide.